Dr. Michael Sherman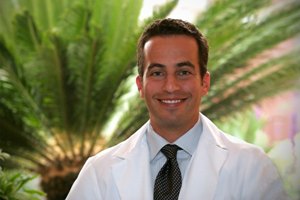 Endodontist
---
Dr. Sherman was born and raised in Dayton, Ohio and is a 4th generation dentist. He graduated from the University of Wisconsin prior to attending the Tufts School of Dental Medicine in Boston, Massachusetts. After dental school, Dr. Sherman completed his Endodontic residency at Nova Southeastern in Fort Lauderdale, Florida before moving to San Diego. Dr. Sherman is a published author in the Journal of Endodontics and a member of several continuing education study clubs in the San Diego area. Dr. Sherman was also voted one of San Diego's "Top Dentists" from 2007-2016. When not in the office, Dr. Sherman enjoys surfing, golf, and learning the piano and guitar, as well as spending time with his wife, son, dog, family and friends.
Dr. Michael Brown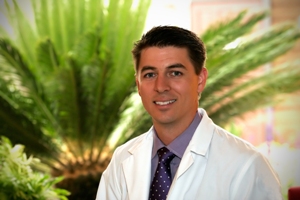 Endodontist
---
Dr. Brown is a native San Diegan having grown up in Poway and Carmel Valley. He attended college at the University of Notre Dame and graduated with honors. Following college Dr. Brown completed his dental school training at the University of the Pacific and graduated in the top of the class and is a member of the national dental honor society OKU. Dr. Brown received his Endodontic degree from the University of Pennsylvania. As a graduate of the University of Pennsylvania, Dr. Brown is well trained in the most current techniques of both conventional and surgical endodontic care. Dr. Brown has been involved in both the clinical and academic teaching aspect of endodontics as an instructor and lecturer. Furthermore, Dr. Brown has published endodontic research in the academic Journal of Oral Surgery, Oral Medicine, Oral Pathology, Oral Radiology, and Endodontology (Volume 98, Issue 4, October 2004). Dr. Brown was also voted one of San Diego's "Top Dentists" from 2008-2016. Dr. Brown lives in San Diego with his wife Judy, daughter McKenzie, sons Dustin and Reid, and is an avid Notre Dame football fan.
Dr. Adam Monroe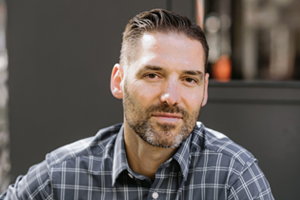 Endodontist
---
Dr. Monroe was born and raised in northern New Jersey and graduated from dental school with high honors at the University of Medicine and Dentistry of New Jersey ( UMDNJ). He then spent a year in San Diego while attending a General Practice Residency at the Veterans Affairs San Diego Medical Center. After completing his GPR training, he returned to the east coast to acquire a degree in Endodontics from NYU School of Dentistry in New York City where he led a research project and was a member of the Global Student Outreach Program, providing free dental care to poor communities in Nicaragua and Honduras. Dr. Monroe is also a member of the National Dental Honor Society (OKU) and is well trained in conventional and microscopic surgical techniques. When not at the office, Dr. Monroe enjoys traveling and spending time outdoors. He is also a professional singer/songwriter musician and plays piano, drums and guitar. Dr. Monroe was also voted one of San Diego's "Top Dentists" from 2011-2016.
Dr. Natalia Finn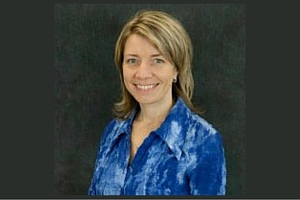 Endodontist
---
Dr. Finn obtained her Endodontic specialty training at the University of Southern California, where she held the title of Chief Resident. Prior to her time at USC, Dr. Finn obtained a Doctorate of Dental Surgery from the UCLA School of Dentistry, with special recognition in endodontics and an award from the Academy of Osseointegration. Even though she has enjoyed many other disciplines within dentistry, her greatest passion is for the field of endodontics. Dr. Finn has always believed that dentistry is more than just a profession, it is an art. As a commissioned officer in the US Army, she continues serving both our country and fellow citizen by participating in selected missions providing care for under served populations. Natlia also actively participates in post graduate endodontic courses and continues to hold a position as an adjunctive faculty in Endodontics at the USC School of Dentistry. Dr. Finn is a member of the American Association of Endodontics, American Dental Association, California Dental Association, and San Diego County Dental Society. Dr. Finn resides in Carlsbad with her husband and two children. She enjoys participating in many outdoor activities including water sports, tennis and swimming at our beautiful Southern California beaches. Dr. Finn was also voted one of San Diego's "Top Dentists" for 2016.
Lauren Perlis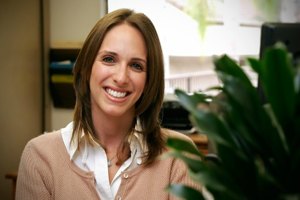 Practice Coordinator and Office Manager
---
Lauren joined Tri City and Fallbrook MicroEndodontics in January 2009. Prior to joining the practice, she worked for 10 years in sales and marketing, and human resources. Lauren's role within the practice is both Practice Coordinator and Office Manager. She is always availabe to assist patients in any way possible. Lauren moved to San Diego five years ago from the Boston area where she grew up. She resides in Solana Beach with her husband, son and dog.
Debra King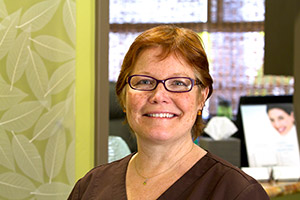 Dental Assistant
---
Originally from Colorado, Debbie now lives in Oceanside with her husband Rick and two daughters – Kassidy and Ellie. Debbie's work ethic is top notch; She helps keep our office organized, makes sure that our supplies are stocked, and is always there to chat with and comfort our patients in the chair while she assists the doctors. Her calm demeanor is soothing for any patient. When not in the office, Debbie enjoys cooking, taking care of her family's many pets, and going to theatre and music concerts with her family.
Donna Solis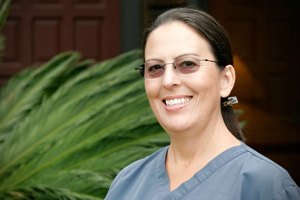 Dental Assistant
---
Donna is a tireless worker for both the doctors and the patients. Donna finds a way to connect with every patient so that their experience is comfortable and their fears are settled. Donna is surrounded by her family here in North County.
Anais Sanchez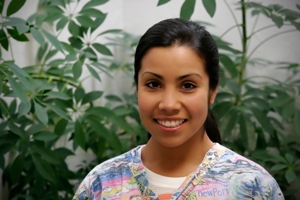 Dental Assistant
---
Anais grew up in San Diego and currently resides in Temecula. She has been with Tri City MicroEndodontics for the past four years and is loved by all of our patients. Her smile and laugh are sure to set any nervous patient at ease. Anais is the mother of a beautiful little girl named Brianna.
Cindy Wilson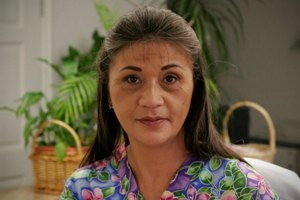 Patient Care Coordinator
---
Cindy has been with Tri City MicroEndodontics for 30 years. As our patient care coordinator, she will assist you with any questions you may have regarding the treatment process, co-payments, etc. Cindy is a native San Diegan and lives in North County with her husband.
About us
Our goal is to provide each patient with the best quality endodontic treatment possible in a relaxing and compassionate environment of professionalism and clinical excellence.
Tri City address
145 Cedar Road
Vista, CA 92083
760-726-3973
Fallbrook address
425 E Alvarado St
Fallbrook, CA 92025
760-728-1410